in my head : titanium – david guetta feat sia
friday's outfit was inspired by the fifties – a black bustier, circle skirt, pumps, vintage brooch and those red lips… almost everyone i met said that all they saw were those lips… maybe a red lip is too much for work…. what do you think?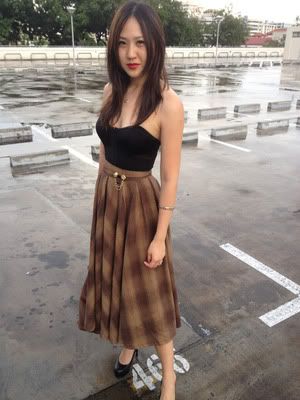 i wore –
bustier : asos
circle skirt : bangkok
feet + bag : YSL
bangle : hermes
vintage brooch : camberwell
to work and after-work drinks with the girls (and boy!)
look for the rainbow !